Imagine I told you that by using newer equipment, scientists have now observed what appears to be a very sophisticated propulsion system in use on Venus that operates similarly to an outboard motor on a boat to drive objects through their liquid environment. Unlike man-made engines, these alien engines are up to 100% efficient and run on acid, which is readily available in their environment. These engines are built very similarly to our engines, using components like O-rings, driveshafts, universal joints, and stators. What differentiates these engines are their capabilities. My car engine redlines at 8,000 rpm, and a military jet engine typically maxes out between 13,000 and 15,000 rpm. These exotic engines can get up to 100,000 rpm! On top of that, these alien engines are fully bi-directional, meaning they can rotate in either direction at those speeds.
Based on this new information, what would you conclude regarding these Venusian engines? Not just one or two engines, but millions of them everywhere the scientists look through these modern high-powered lenses. One could only conclude that there is some form of intelligent life on Venus. This creature became aware of a need, imagined a solution, developed a working model, and build the final product – an acid-powered, high-speed propulsion system. And this foreign life-form must be at least as intelligent as we are since we have similar engines, but ours are not capable of such high rpms nor running bi-directionally as observed in these engines. I dare say most people would claim that this is unequivocal proof of intelligent life on the planet Venus.
Now, what would you say if I told you these engines I describe above are not an exercise in imagination but have actually been observed? Except for one small detail –  these machines were not seen on Venus. No, it turns out they are much closer to us than that. The new equipment that scientists have used to find these engineering marvels is called an electron telescope. These engines are microscopically tiny yet are found all around us, right here on planet Earth. You've probably heard about these engines before, too, but not to this level of detail. These minuscule outboard motors are referred to as flagella and are found on some variants of bacteria. Flagellum are the tiny whip-like structures you probably saw pictures of in high school science class. (Each is only 10 micrometers long.) The flagella can only rotate and propel the bacteria because each flagella is driven by one of these tiny, acid-powered engines. All this is happening at the molecular scale, so small that we could never see them before.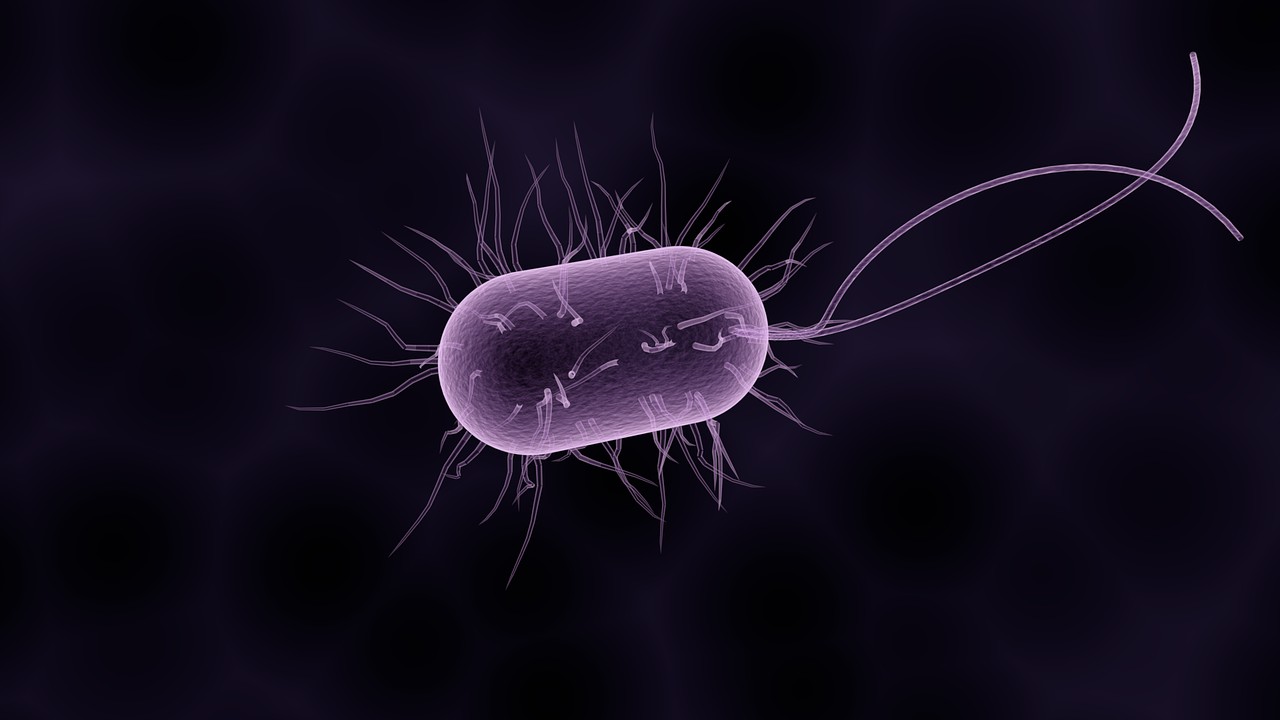 Which leads us to ask, who was the Designer of these minuscule engines? Scientists believe bacteria have been around for 3.5 billion years. Based on those time scales, there was no intelligent life in the universe at that time to design them.
Alternatively, the Judeo-Christian worldview says that an Intelligent Being designed not only bacteria's acid-based engines but everything we see around us. This Intelligent Being created all that we see and know and designed it so people would have a suitable place to sustain their lives. All we see around us did not happen by chance but has been envisioned, designed, engineered, and built so we would have a place to call home. And this worldview says the Intelligent Being is personal and has revealed himself to men and women. The motivation behind all this effort on His part is love. Love for every man, woman, boy, and girl who are living, have lived, or ever will live on this planet.
I find it easier to believe in an intelligent, loving, creator God than the possibility that aliens from Venus are building engines so similar to what we humans have developed. And believing in this loving God gives my life purpose and meaning since He created this world for us, and He has revealed to us that He wants to be in relationship with Him.
My question for you is this, who is taking a more significant leap of faith – the one who denies scientific data to continue to cling to a scientific theory that is rapidly decaying? Or the one who holds a view that allows for an intelligent, all-powerful God to be the Designer behind all that exists, even if the concept of God may be uncomfortable for that person?
Source:
David J. DeRosier, 'The Turn of the Screw: The Bacterial Flagellar Motor.' Cell 93 (April 3, 1998):17